Greetings From Our Principal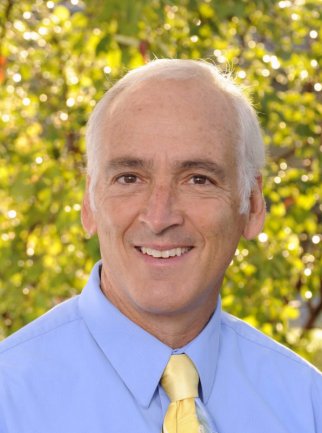 Slavens K-8 School is a Leader In Me school that takes the development of the whole child seriously. We believe that a strong educational foundation is attained by providing a thoughtful and nurturing environment where students feel safe and cared for. We have a Code of Conduct that begins, "At Slavens, we take the high road…" and ends with "… even when no one is watching" which signifies our central theme: students are responsible for their own behavior and learning and our job as adults is to support them in their development. Our goal is to grow compassionate, ethical and productive students who are engaged and challenged in their learning.
Students have achieved at high academic levels demonstrating above average growth as measured through standardized testing. While we strive to provide all students with exceptional learning opportunities, teachers realize that student academic growth doesn't happen by accident. They recognize the individual strengths and needs of each student and provide support that addresses and builds on those strengths. Our committed teachers are pleased to have the generous backing of our involved parent community. Working with parents who are invested in their child's education allows us to bring about greater student success.
While one measure of student success is certainly seen through academic performance, there is another level of success that cannot be measured by standardized tests. Consequently, we believe that helping students develop life skills like "Being Proactive" and "Seeking First to Understand" will also help ensure their success. Therefore, we approach our work with a growth mindset and work to develop in students a desire for continuous improvement. Slavens' staff models the belief that we are all learners striving to get better each day. We seek to improve our practice as we help students improve in the skills they need to succeed. As teachers cultivate the social and emotional intelligence of their students and help them acquire skills of collaboration, we believe our students will be better equipped to grow into capable and strong adults who can get along well with others.
"Our responsibility isn't solely to teacher memorization or the mechanics of a task but to spark a curiosity that empowers students to learn on their own. To wonder. To explore. To become leaders."

George Couros
It is a pleasure for me to work with our amazing students at Slavens alongside our involved parent community and dedicated teachers!
Sincerely,
Mr. Kurt Siebold
School Highlights
After being closed for nearly 14 years, Slavens re-opened in 1996 because of a strong parent community
Together with students, teachers and parents we have established a culture that supports the development of the whole child.
Slavens was recognized as a National Blue Ribbon School in 2012 & 2019
The Leader In Me process has helped students become proactive learners who "begin with the end in mind."
We are a school that believes in daily Physical Education as well as exposure to the arts, music & STEM
It's all about the team: I truly believe we accomplish great things at Slavens because of our dedicated teachers, involved parents and engaged students!