Slavens Newsletter
Posted January 20, 2023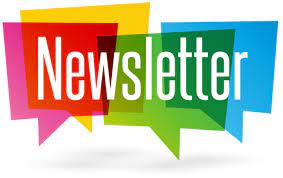 Upcoming Events
Friday, January 20: MSPA Meeting, 8:30am
Thursday, January 26: Slavens k-8 Parent Book Club, 6:30-7:30pm
Thursday, February 2: Kindergarten Information Night, 5:30-6:30pm
Friday, February 3: Scholastic Book Fair Opens, 8:15am to 4:30pm
Thursday, Feb 9 Conference Night (as needed)
Wednesday, Feb 15 Conference Night (as needed)
Friday, Feb 17 Early Release Day- Students dismissed at noon
Monday, February 20 Presidents' Day Holiday
Tuesday, February 21 Teacher workday; no students
Friday, March 17: Slavens Fundraising Auction
Kindergarten Information Night-Rescheduled– If you have an incoming kindergartener, you are invited to an information night on Thursday, February 2nd from 5:30 to 6:30 in the cafeteria.
FOSS Ice Cream Contest
The race is on! Donate to FOSS today to help your child earn an ice cream party and ensure we can continue to offer robust STEM programming at Slavens! If at least 50% of parents/guardians in your child's grade donate to the FOSS fundraising campaign, they'll win an ice cream party. 
Donate via credit card/PayPal or via Venmo @FOSS-Slavens. 
The Scholastic Book Fair is coming. Friday Feb 3rd! The book fair will be during classes in grades K – 5 library. Your child will attend the book fair during library class.
Friday 3rd – Open 8:15 – 4:30
Monday 6th – Open 8:15 – 4:30
Tues. 7th – Open 8:15 – 4:30 AND 6:00 – 7:00 PJ night
Weds. 8th = CLOSED ( I do not work on Weds.)
Thurs 9th – 8:15 – 4:30
Friday 10th 8:15 – 10:00 Then Closed / Thank you!
If you would like to sign up and help for the fair – Please click here:
https://www.signupgenius.com/go/10C0F4CA5A92AA4F9C52-book
Lots of time slots!  Please sign up with a friend!  Let's make it an awesome sale! Brochures and more info will be coming home with your child.  
Happy reading,  Cheryl Badger

Slavens Auction
Attention families and caregivers… the 2023 auction needs your help! Do you own a business? Do you have a family member or a neighbor who owns a business?

Please ask them to donate to our auction this year to help Slavens raise funds to keep paras in every classroom, and to provide critical supplies and programming for the teachers and the school. Attached is the donation Form. Or click this link: Donate to Slavens Online Here
We are requesting each Slavens family donate two (2) items to the auction. More is better!!!
Print the attached Auction Letter and Form and ask for a donation every time you are shopping or eating out!
Or reach out to Ali Comeaux, amagel611@hotmail.com as soon as possible to get assigned a few blocks in our Denver neighborhood to request donations (think the Happy Canyon shopping center, I-25 and Hampen, etc.)
Donations are due to the school by February 28th!!!
No time to solicit the minimum two donations? You can also donate cash and the auction team will purchase local gift cards or other auction items to be included in silent or live auction. Donate via Slavens Auction Venmo account: @Slavens-Auction-1 or bring a check (payable to Slavens)/cash to the front office marked for the Slavens Auction
Thank you for your help and support making this year's auction the best for our students, teachers and community!
A former Slavens student who is in the Ed.S. School Psychology graduate program is looking for a few volunteers and is willing to provide a free night of babysitting. Please see the attached DU Ed.S. School Psychology letter.
Middle School
Dear Parents and Guardians, Each year, we include an 8th-grade "then and now" section in the yearbook. Please take some time to find a "Then" and "Now" picture of your 8th grader! Select one picture of your 8th grader as an infant or toddler, and one picture of what they look like now. Please send your pictures (digital pictures only!) to Laura_miller@dpsk12.net no later than Friday, January 20, 2022. Please label your photos as follows: FirstName_LastName_Then and FirstName_LastName_Now.
2022/2023 Online Yearbook Orders Now Available! Order your 2021/2022 Yearbooks now! All yearbooks cost $30 and are hardcover. Yearbooks will be delivered the last week of the school year. The online order form is available at: www.futurebookyearbooks.com/school/slavens-school/. Please direct any questions to Laura Kerley, yearbook advisor, at laura_miller@dpsk12.net
Slavens K-8 Parent Book Club is beginning Jan 26th!
New York Times best-seller book: How to Raise an Adult
What: K-8 parent book club. All are welcome. Please join us!
When: Starts Thursday Jan 26th 6:30-7:30 pm. Book club will meet every last Thursday of each month thru May 2023. Tea and cookies will be served! Bring your own mug.
Where: Slavens cafeteria
In How to Raise an Adult, Julie Lythcott-Haims draws on research, on conversations with admissions officers, educators, and employers, and on her own insights as a mother and as a student dean to highlight the ways in which overparenting harms children, their stressed-out parents, and society at large. While empathizing with the parental hopes and, especially, fears that lead to overhelping, Lythcott-Haims offers practical alternative strategies that underline the importance of allowing children to make their own mistakes and develop the resilience, resourcefulness, and inner determination necessary for success.
Relevant to parents of toddlers as well as of twentysomethings – and of special value to parents of teens-this book is a rallying cry for those who wish to ensure that the next generation can take charge of their own lives with competence and confidence.
Please join us! Come with your book and read the first two chapters (up to page 42) if you can. Discussion topics will be facilitated at each meeting to discuss as a group.
The Universal Preschool (UPK) Colorado application process is open now through Feb. 14  UPK Colorado ensures that every child in the year before they are eligible for kindergarten is eligible for half-day (minimum 15 hours per week) state-funded, voluntary preschool, beginning in the 2023-24 school year provided they complete the UPK application and attend a school/program that is a participating provider (like DPS). As a reminder, ECE-3 and ECE-4 families must complete both a DPS SchoolChoice application and a UPK Colorado application. Families have until 4 p.m. on Feb. 14 to complete a DPS SchoolChoice application and a UPK Colorado application. Please refer to the CDEC's Family FAQ page for more information
Slavens Tree Cycle 2023
This is the Annual City of Denver tree drop off event. Bring your live trees for recycling Saturday, January 28, 8:30am – 3:00pm in the Slavens parking lot. Pick up free mulch made from your tree at the annual Mulch Giveaway & Compost Sale in May.
Slavens Green Team Our next meeting will be on Wednesday, February 15, from 3:20pm to 4:20pm in Room 110 (Pavao). Sign up at: https://www.signupgenius.com/go/70A0D4EA9AF29A4FE3-slavens.
Don't forget to participate in Waste Free Wednesday and Walk, Roll, and Carpool Friday!
Green Team Tip: Put your money where your values are by supporting local businesses that have committed to sustainability. Visit the Certifiably Green Denver Business Directory to find a map of participating businesses, including retailers, restaurants, banks, and more! Use the State of Colorado's Greenbiz Tracker to find sustainable businesses throughout the state.